As the air cools, we're seeing innovation in the hydration space heating up 🔥.  Buzzy "new" categories like functional hydration or clear protein drinks are popping off, with the clear protein space alone reported to have a past three-year CAGR of 154%.
One if the main reasons we here at EverGrain believe Clear Protein drinks are on the rise is that active consumers are craving fruity, refreshing protein as an alternative to thicker vanilla or chocolate shakes. The whey industry has spent decades trying to give the people what they want. Perhaps too late… research overwhelmingly shows consumers now seek plant-based over whey protein where possible.
In April 2023, EverGrain launched a clear, plant-based protein. Four months later, it not only entered but swept its first third party taste test, beating all the market-leading clear proteins out there today.
Why?
Simple.
EverPro Clear has a clean taste profile. No after taste. No need for artificial anything. Plus, EverPro Clear is 100% soluble at pH 5 & up, plant-based and Upcycled Certified™.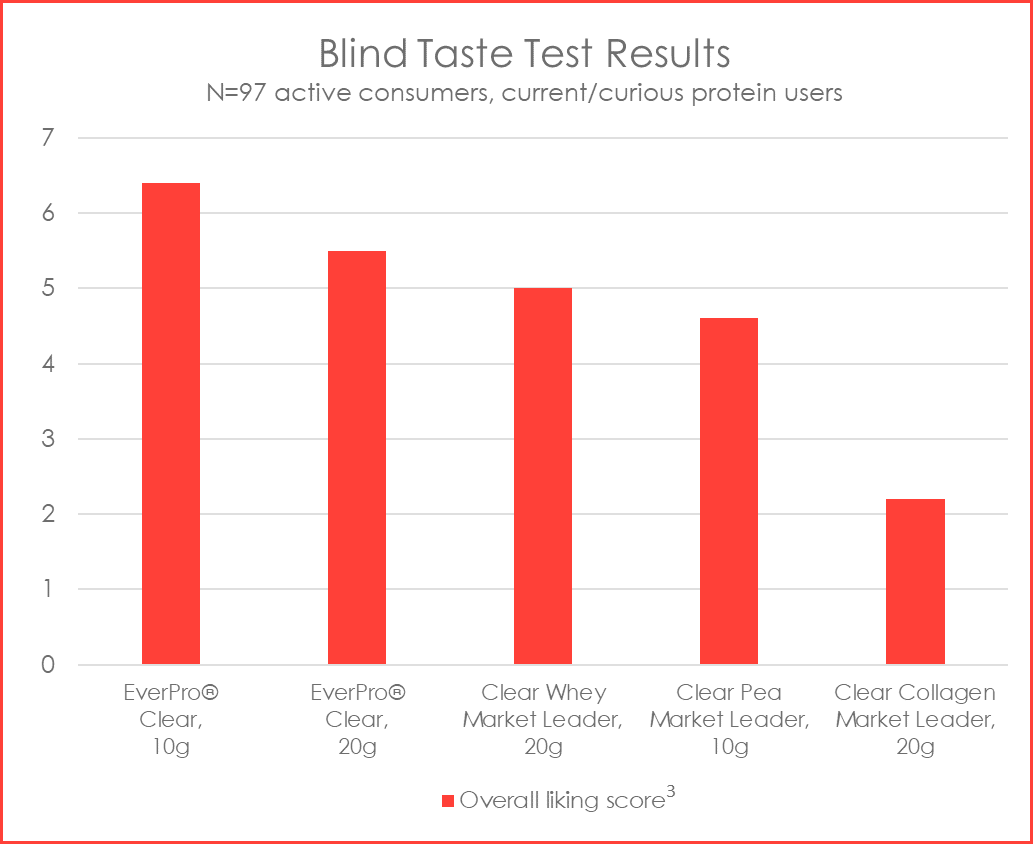 Sources: EverGrain Proprietary Insights, 2023, Social Listening Study on Protein Category; National Food Labs, 2023, Clear Protein Taste & Qual Survey; 3Q=OVERALL, how much do you LIKE or DISLIKE this product? (1=Dislike Extremely…9=Like Extremely)​